May 18, 2017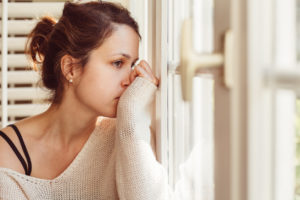 There are many reasons or special situations in which sedation may be needed during a dental appointment, but the most common reason is for dental phobia. Dental phobia is real and Midwest Dental Center recognizes that fact. Many patients avoid visiting their dental office because of the anxiety that they associate with sitting in the dental chair or from a preconceived notion that all dentists are out to hurt them. Your sedation dentist in Midwest City works hard to ensure each patient we come across receives a comfortable, positive experience because we know how that can positively affect your oral health in the future.
Situations That Are Perfect for Sedation Dentistry
Sedation dentistry is a great option for patients that are scared to go to the dentist. Just because you have a fear of visiting your dental professional, doesn't mean that your smile can withstand the neglect. Whether younger or older patients are afraid to sit in the dental chair or simply don't have the attention span to do so, we can provide the appropriate sedative to help any patient relax. Sedation is also great for patients with disabilities or special needs that may interfere with their dental work. You may also want to consider visiting Midwest Dental Center for sedation dentistry if:
You have a low pain threshold and extensive dental work.
Can't sit still in the dentist's chair.
Have very sensitive teeth and gums.
Have a bad gag reflex.
Need multiple dental treatments to be completed.
Types of Sedation Dentistry We Offer
Nitrous Oxide
This popular form of sedation is commonly known as "laughing gas." That sounds much more comforting than a dental drill, right? Many patients that have mild dental anxiety turn to this form of sedation. Nitrous Oxide can be safely monitored by Dr. Steven Kendrick to ensure each dental procedure or treatment is fast and effective. Besides working quickly, it wears off quickly. The sedative is so light that you're able to continue the rest of your day uninterrupted. Patients have driven home from their dental appointment after being cleared by one of our office team members.
Oral Sedation
We wouldn't compare the strength of this sedative to general anesthesia, but oral conscious sedation is a heavier sedative than laughing gas. Dr. Kendrick will administer a personalized, measured amount of medication that you drink before your dental treatment to help you feel a little drowsy. In some cases, patients can even fall asleep for the whole dental visit. After the sedative has worn off when their dental appointment is complete, the patient typically will have a numb mouth but still be alert and responsive as normal.
IV Sedation
You may know intravenous sedation as IV sedation. As the name suggests, the sedative is administered through an IV for patients with severe dental anxiety. We can perform multiple dental procedures in one visit while you drift off into a relaxed, deep sleep. Most patients tend to hardly have any memory of their dental appointment and can leave our office with a healthier smile, worry free.
Visit Your Sedation Dentist
Is your dental health declining because you still haven't made that very necessary office visit? Fear no more! Midwest Dental Center has the safe, soothing sedation services you need to maintain your healthy smile. Call today to schedule a consultation with Dr. Kendrick.
Comments Off

on Why Might You Need a Sedation Dentist in Midwest City?
No Comments
No comments yet.
RSS feed for comments on this post.
Sorry, the comment form is closed at this time.