November 13, 2017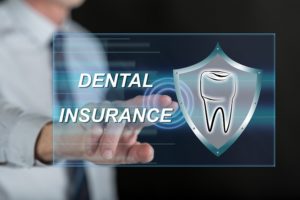 Have you been to your Soonercare dentist in Midwest City within the last six months? If not, you are allowing your dental benefits to go unused. If you do not schedule an appointment before the end of the year, you will miss out on a valuable savings opportunity to promote your oral health. As the end of the year approaches, now is the time to make the most of your coverage before your benefits expire.

Don't Waste Your Dental Benefits
Every month, you pay your premiums for your dental coverage, allowing you to visit your dentist at affordable rates. However, if you do not use your policy throughout the year, you are throwing money in the trash every month.
At the end of the year, your benefits will expire. They will not carry over to the upcoming year and you will not be reimbursed for the amount you have paid. To maximize the value of your policy, now is the time to use any remaining coverage.
Maximize the Value of Your Benefits
Dental care focuses on preventing issues from developing, which is why most insurance policies cover regular appointments in full or for a small copayment. If you have not visited your dentist twice this year, now is the time to schedule a cleaning and checkup.
With regular appointments, you not only keep your teeth and gums healthy, but reduce your long-term out-of-pocket costs. Your dentist will detect potential areas of concern sooner for prompt intervention. To treat the issue while staying within your budget, your insurance can cover as much as 80% of the procedure, keeping your bill to a minimum.
If you choose to delay the treatment until next year, the complication will become more severe. Now, a more costly and invasive procedure is needed. Not to mention, you may have to repay your deductible before you can get the care you need.
In addition to restorative treatments, you are also given a yearly allowance to use toward specific procedures, like orthodontics. However, the funds will not carry over to next year. If you do not use them now, you will lose the opportunity to promote the health and appearance of your smile for a discounted rate.
Use Your Dental Benefits Now
To make the most of your dental benefits, your dentist will work on your behalf with the insurance company to maximize their value. By filing the necessary forms and getting predeterminations, you will help to ensure that they cover their portion of the bill to help you stay within your financial means.
As the year comes to an end, now is the time to use any remaining dental benefits before they expire. Contact your dentist today to schedule an appointment.
About Dr. Steven Kendrick
Dr. Steven Kendrick received his Doctorate of Dental Surgery from the Oklahoma University College of Dentistry. In addition, he has completed several hours of continued education to offer a broad scope of skills. To help his patients reach their oral health goals, he works with many insurance companies to keep the cost of care affordable. If you have any unused dental benefits, contact Midwest Dental Center today to schedule an appointment.
Comments Off

on Visit Your Soonercare Dentist in Midwest City Before the Year Ends
No Comments
No comments yet.
RSS feed for comments on this post.
Sorry, the comment form is closed at this time.