November 30, 2020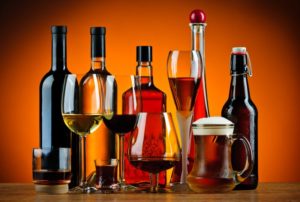 According to The Centers for Disease Control and Prevention, one out of every two adults in the United States suffers from gum disease. This oral condition can have a drastic impact on the health and appearance of your smile, which is why dentists do everything within their power to treat it with gum disease therapy as early as possible. Poor oral hygiene isn't the only cause of this condition. In fact, addiction and bad oral habits, like excessive alcohol consumption, can drastically increase your risk of developing gum disease. Read on to learn more about this connection and how you can keep your oral health on the right track.
What is Gum Disease?
Gum disease occurs when your oral tissues become infected due to your mouth becoming overrun by harmful oral bacteria. These bacteria hideout in plaque and tartar, consuming carbs and sugars left in your teeth from the foods that you eat throughout the day. They then release waste in the form of enamel-eroding acid and toxins that are known to cause inflammation and irritation to the gums. In its earliest stage, known as gingivitis, the effects can be reversed. However, in its more advanced stage, periodontitis, your dentist can only manage your symptoms and keep them from becoming worse.
How Can Alcohol Consumption Increase Your Risk of Gum Disease?
In a study published in the Journal of Periodontology, researchers decided to examine the effects that alcohol consumption has on the gums. They gathered 542 regular alcohol drinkers, occasional drinkers, and non-drinkers both with and without gum disease and conducted an extensive survey. They found that regular alcohol drinkers with the condition required more intensive gum disease treatment to manage their symptoms, while regular alcohol drinkers who didn't have gum disease saw an increase in symptoms over the study period. This shows that people who regularly consume alcoholic beverages are at a higher risk of gum disease than those who don't.
How Can Your Dentist Help if You Have Gum Disease?
If you're worried about gum disease because you consume alcohol on a daily basis, here are some of the best prevention methods to keep your oral health on the right track:
Going to your dentist for checkups and cleanings regularly
Keeping up with your at-home oral hygiene
Not putting-off periodontal treatment if your dentist recommends it
If you notice any of the early signs of this condition, such as bleeding gums when you brush or floss or gum inflammation, it's important that you visit your dentist as soon as possible to prevent further damage.
Even though this condition affects a majority of Americans, you don't have to become a part of the CDC's statistic. As long as you're mindful of your mouth and any risk-factors that you partake in that could put your smile in harm's way, you can take the precautionary measures necessary to keep your oral health on the right track.
About the Author
Dr. Steven Kendrick is dedicated to helping his patients' smiles stay healthy by providing thorough and attentive preventive dental care. From checkups and cleanings to fluoride treatment and gum disease therapy, he offers comprehensive dentistry for patients of all ages in the Midwest City area. If you've noticed that your gums are bleeding when you brush or floss or it has been longer than six months since your last checkup and cleaning, visit Midwest Dental Center's website or call 405-732-0431 to schedule an appointment.
Comments Off

on Is Alcohol Consumption Related to Gum Disease?
No Comments
No comments yet.
RSS feed for comments on this post.
Sorry, the comment form is closed at this time.