March 28, 2017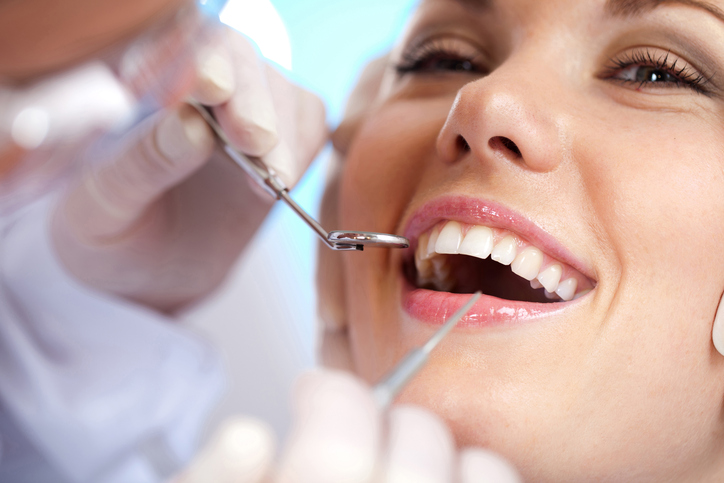 You make sure your immediate family has regular dental check-ups, but are your older loved ones getting the same love and attention shows to their teeth and gums? A lot of the time they may not be just because of the misconceived notion that their teeth and gums are expected to deteriorate over time. But the stark reality is that those seniors who aren't receiving regular dental care can not only develop gum disease, but their inadequate oral health could lead to other diseases. Now you're probably asking, "Where's a dentist near me?" in concern for you and your loved ones. Don't fret! Midwest Dental Center can provide custom, comprehensive services for every member of your family.
Get to Know Your Dentist in Midwest City
When you're trying to find a dentist, you most likely heavily depend on positive feedback from friends or colleagues. Have you ever considered looking online to see what other people have had to say about your potential dentist? Google reviews can be an effective way to understand the interworkings of a dental practice without having to step foot in the office. You get honest opinions from other patients that have met with your dentist during past appointments. Dr. Kendrick has a 4.9 out of 5-star rating from Google. 17 patients have taken their time out of their busy days just to complement our practice on the caring services they had received.
For example, an anonymous patient stated, "My family and I have been using Dr. Kendrick for the past 6 years and we won't go anywhere else! We love him and his staff. We even drive 30-45 minutes to see them, that tells you a lot! Dr. K is very honest and quick with his procedures. You are in and out in a zip. Everyone is extremely friendly and we have been happy with every visit. Even my 4-year-old likes going to the dentist. Thank you, Midwestern Dental Center!!!!"
To see more Google reviews, click here.
Services Offered for Your Whole Family
As with most health conditions, prevention is the best defense against disease. Dental care is no exception. Midwest Dental Center has the services your whole family needs—even for the very youngest and especially to the oldest. Dr. Kendrick is well known for providing caring, compassionate dental care because he knows that not everyone necessarily loves visiting the dental office. For that reason alone, Dr. Kendrick offers sedation services for mild to severe dental anxiety and phobia. This way, all patients can receive the dental care they need and deserve without being uncomfortable and nervous.
If you or your family members needs a little extra attention to their teeth and gums, Dr. Kendrick is also well-known for his great restorative dentistry. Leaving a harmed or dysfunctional smile to deteriorate can compromise your overall health and affect your appearance. Our dental team wants to help repair your family's teeth because every patient deserves to reap the benefits of a healthy mouth. These are just a few of many services offered by our office. Review our services page to get a better idea of what our office can offer you and your loved ones.
Visit Midwest Dental Center Today
As you can see, we have a hefty list of dental services and great reviews to support the work we have done. We would love to meet you and the people you love! It is easier than ever to schedule an appointment with our office and our office is conveniently located on Post Road near Bellmont Avenue. Contact our office today if you are in Midwest City, Oklahoma City, or any neighboring communities to meet with Dr. Kendrick.
No Comments »
No comments yet.
RSS feed for comments on this post.
Leave a comment